---
Our vision is to live in a world where definition of doing business will not be to only make a profit, but to care for others' health and satisfaction, as well.
To inch towards our goal, we are constantly alert and on our toes. Any product that we import comes from producers and manufacturers that have raised their standards and have succeeded to acquire internationally recognized certifications, i.e., ISO, HACCP, Kosher, Halal, GMP, etc. Nevertheless, we do not feel complacent just because our suppliers enjoy reputable certifications. We take it one step further and put their products to vigorous tests at prestigious laboratories in Hamburg. It is only after getting the go-ahead nod from those labs that we allow ourselves to put the products in market. Having all the above said, it is needless to acknowledge that to be human is to err. No matter how strenuous the quality control might be, the threat of human error always accompanies us. Therefore, as an entrenched policy we do not consider a sale, invoicing and receiving of payment as an end to any transaction. On the contrary, our after-sale service is as retroactive as you could imagine. We want our clients to feel secure and comfortable, and to know that we will never shun from our responsibilities as their supplier.
Saffron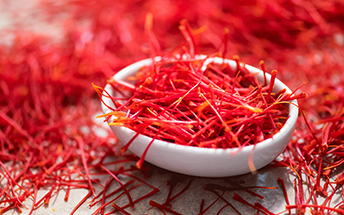 Our procurement team painstakingly and carefully travels to far away plantations to oversee the collection of Saffron firsthand and to make sure that the product we offer our clients has not passed through others' hands and has not been manipulated by any intermediary.
Want to talk?
Please call us: +49 40 6799 6969
---
We are specialized in agricultural and related products and love to hear your comments and explore possible cooperation.